Where learners show their story.
Inkwire helps educators collaborate with learners on portfolios, projects, and performance assessments that demonstrate their skills & showcase their best work.
Co-designed with innovative, learner-centered organizations
Document your projects
Students and teachers can co-design projects and capture their work-in-progress
Topics Document learning as it happens
Allow students to demonstrate learning in a variety of ways–audio, video, links, documents–and have it displayed in beautiful gallery format to encourage sharing and feedback.
With support for embedding, whether it's Scratch projects, Flipgrid videos, 3D designs, or Google Slides, you can capture and display anything in Inkwire.
Everything a learner uploads goes into their digital Binder, accessible and easy-to-search at any time.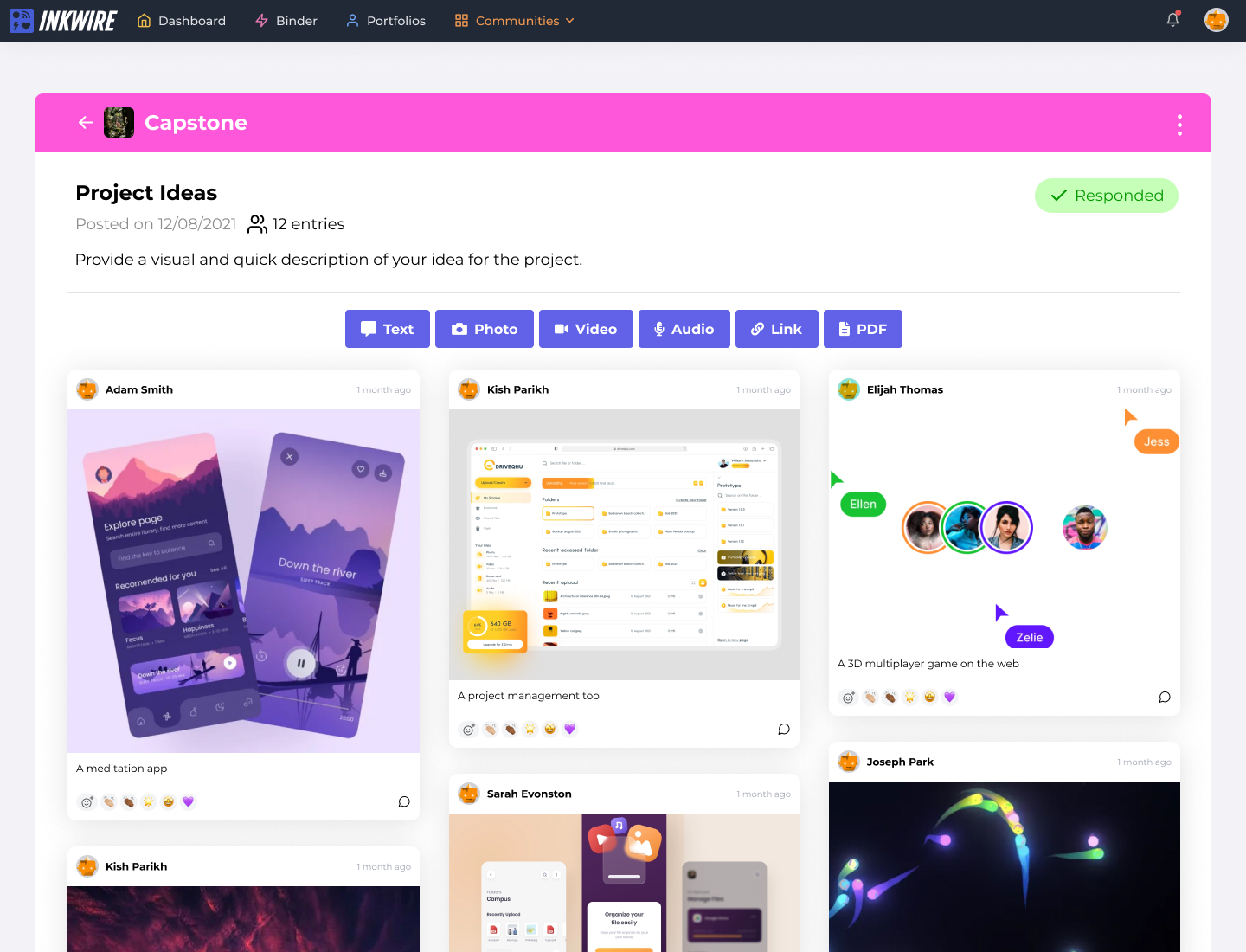 Spaces Design & differentiate
Design a full project experience for students on Inkwire. Add another educator as a Designer to create interdisciplinary projects. Or, open up design access to students to collaboratively design personalized projects.
Provide instructions and resources so that students can have immediate access and go at their own pace–freeing up the teacher to provide individual support.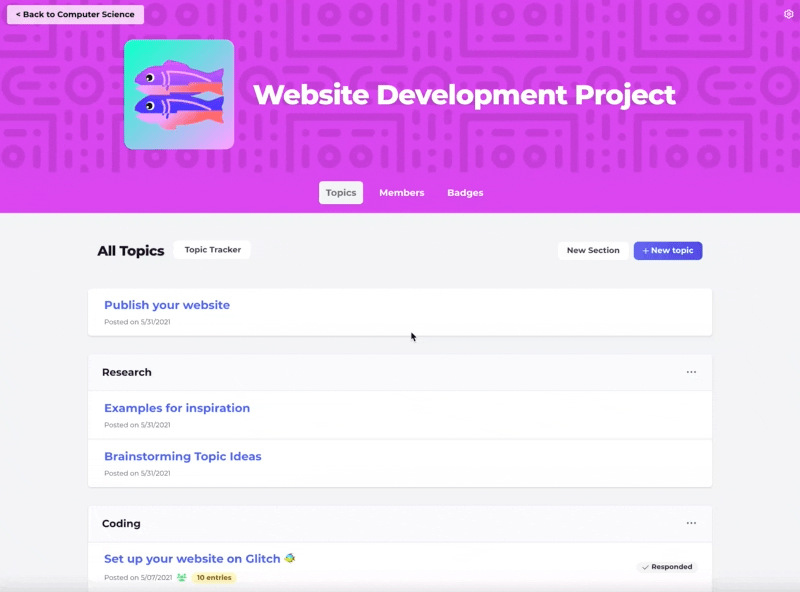 Case Study Student-Led Conferences at West Oakland Middle School
West Oakland Middle School worked with Inkwire to transition from traditional parent-teacher conferences to student-led conferences. Every student collected work from each of their classes in the Inkwire Binder. Then they curated and reflected on their best work into a portfolio to present to their families.
Read more...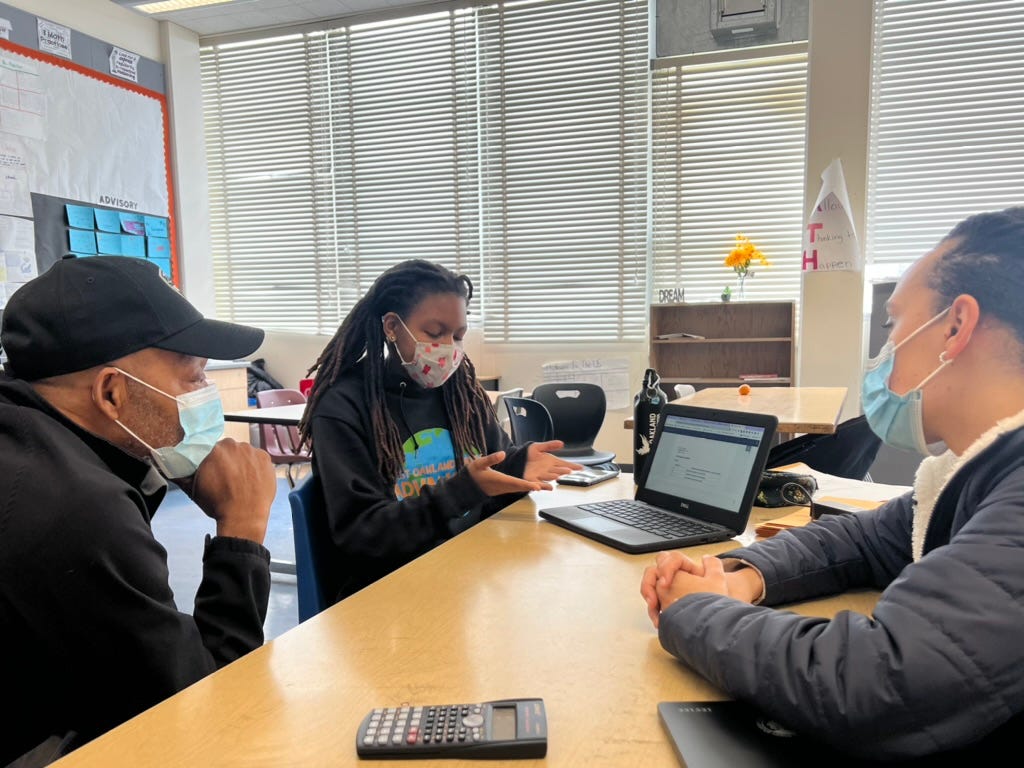 Portfolios with a purpose
More than just a portfolio builder, Inkwire helps learners curate their work for specific audiences and milestones in their academic journeys.
Digital Binder Upload and organize
Whether the work lives on Google Classroom, Google Drive, physical notebooks, or anywhere else, Inkwire makes it easy to upload onto their digital binder and then curate into shareable, digital portfolios.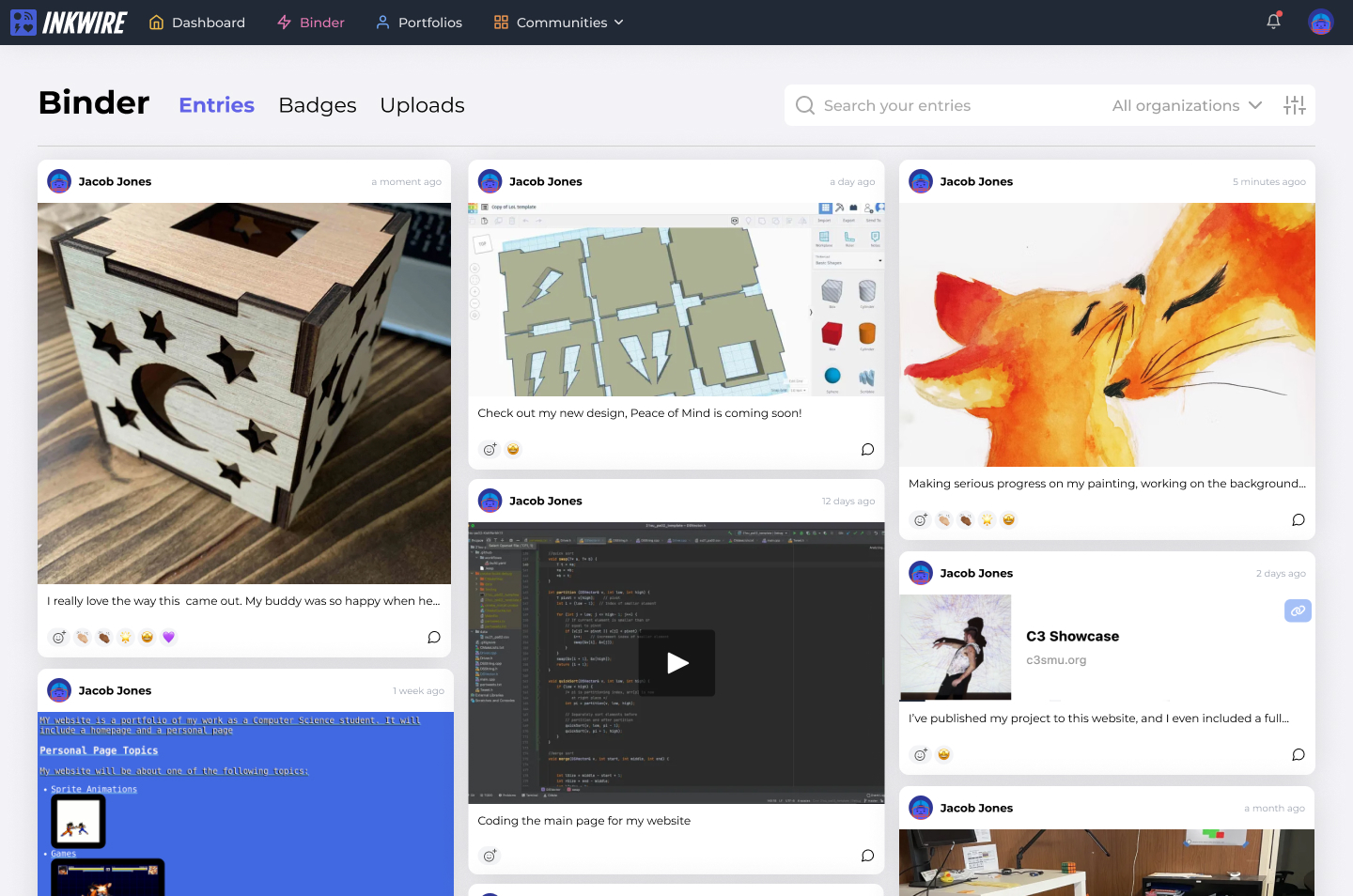 Portfolio Builder Curate and reflect
Without having to learn an advanced design tool, learners will spend less time fiddling with layout and more time curating and reflecting on their work.
With our organizational directory, students can easily share their portfolios with peers, staff, and families. And with our showcase tools and reflection templates, use Inkwire to scaffold portfolio creation for events like family conferences or graduation portfolio presentations.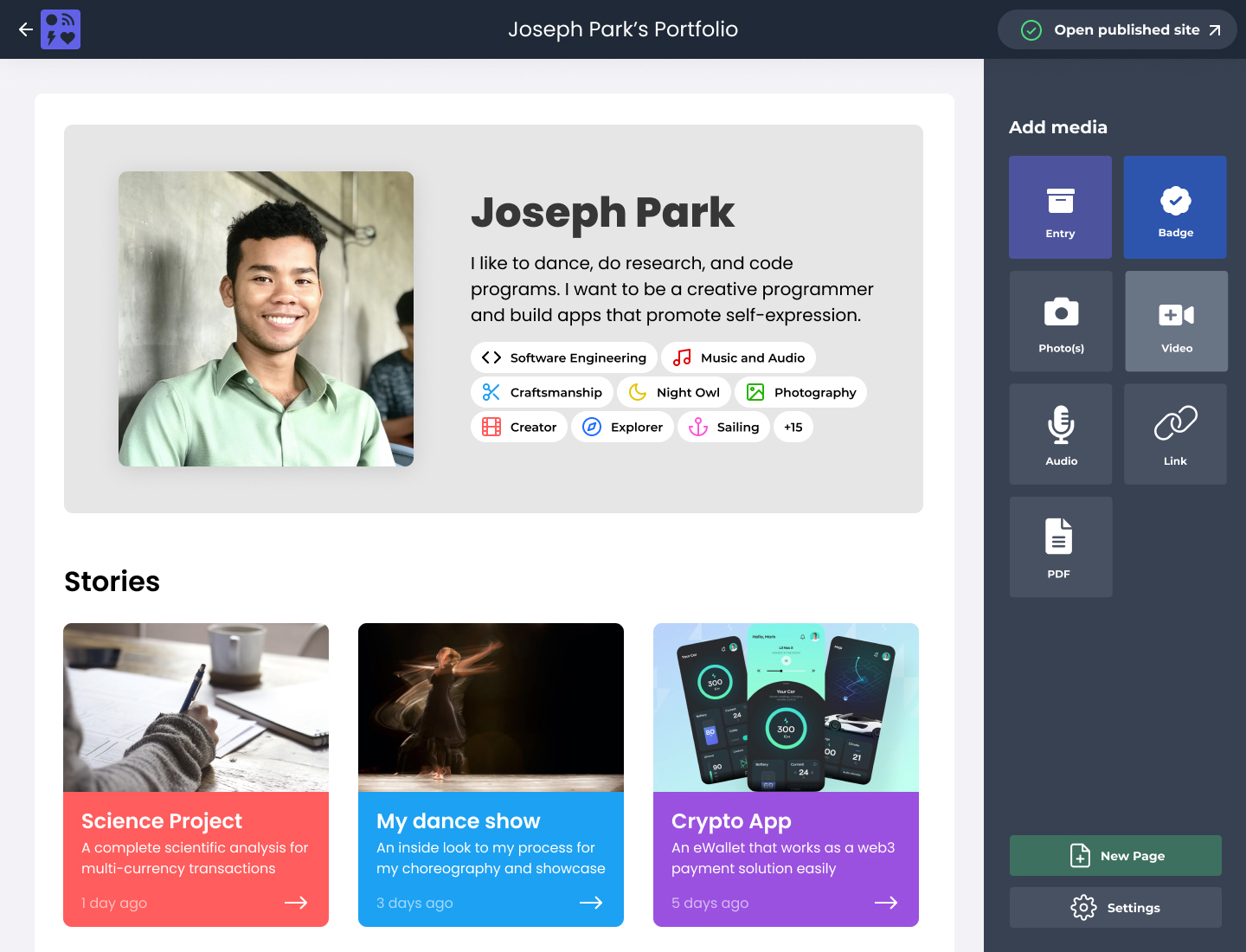 Testimonials
Love from educators for Inkwire...